Avengers Age of Ultron: Mark Ruffalo Promises Much for Bruce Banner
by Joel D Amos at . Updated at . Comments
After successfully making The Hulk an audience favorite after several failed previous tries for Marvel Studios, Mark Ruffalo became a fan favorite in The Avengers. The man who is both the green monster you don't want to make mad and the scientist Bruce Banner, promises audiences will appreciate that his character has even more to do in Avengers: Age of Ultron.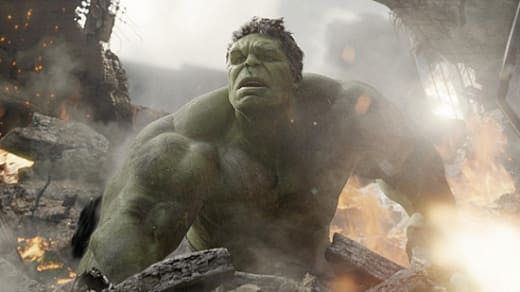 Ruffalo admitted to MTV News that he "gets to do such great stuff" in the follow-up that will have a villain in James Spader as Ultron that already has fans abuzz. The star also reflected comments that Scarlett Johansson made earlier about the Joss Whedon script and this too should be music to Avengers fans' collective ears.
"I would say it's better," Ruffalo said of the Avengers: Age of Ultron script. "It's cooler. It's more awesomer. It's a little bit darker, but also really has Joss Whedon's incredible witty and sly sense of humor."
Ruffalo also admitted that he could see a The Hulk stand-alone movie in the future, although there are currently no plans for it.
But, you can see Ruffalo as Banner/The Hulk when Avengers: Age of Ultron lands in theaters May 1, 2015.