Avengers Age of Ultron: Scarlett Johansson Loves Its "Sense of Humor"
by Joel D Amos at . Updated at . Comments
As seen in the Captain America: The Winter Soldier trailer, Scarlett Johansson's Natasha "Black Widow" Romanoff has leapt from The Avengers to the world of Chris Evans' superhero alter ego. But in an interview with Parade magazine to promote her movie Her, Johansson gave the world some insight into what to expect from the next chapter in the Avengers saga, Avengers: Age of Ultron.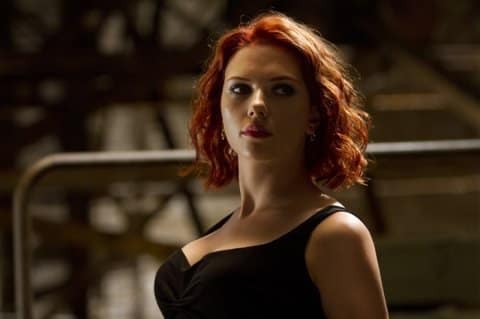 "I think the script is dark and it's dry. It has got this amazing one-liner, glass-cutting sense of humor," Johansson said.
"Obviously, the script is very cerebral. It doesn't lose that exciting comic book aspect that people enjoyed in the first film, but it's smart and it feels like the next installment. It doesn't feel like a rehashing. It feels like these characters are moving forward. Plotlines are moving forward."
In case you haven't noticed, the Marvel world scores talented actors (Robert Redford, Samuel L. Jackson, Robert Downey Jr.) and that is largely because these aren't just pulp stories with all explosions and action, and that too is why Johansson took on the part of Black Widow. She sees that continuing in Avengers: Age of Ultron.
"It's deep and I think that's why people really respond to the Marvel Universe, because the films are fun and exciting and have all that flashy stuff, but there's a gravity to them," she added. "People can expect that gravity this time around."