Captain America: The Winter Soldier arrives on screens April 4, but word is that Marvel Studios has already green lit the third installment starring Chris Evans and will bring back the second film's directors, Joe and Anthony Russo. They join an elite group of filmmakers who have helmed a double dose of Marvel superhero cinema.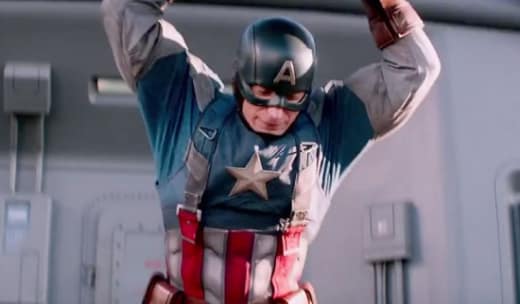 The Russos are now keeping company with Joss Whedon, who helmed The Avengers and now will direct Avengers: Age of Ultron. And then there's Jon Favreau, who famously directed Iron Man and Iron Man 2.
With Scarlett Johansson as Black Widow in the second Cap movie and the introduction of Anthony Mackie as Falcon also, we suspect those two are likely to return in a third Captain America movie. But, then again, with Avengers: Age of Ultron arriving in between those efforts… anything can happen.
Check out the Captain America: The Winter Soldier trailer and let us know below if you're excited for the future of this series!