Directors Guild Nominees Announced: Martin Scorsese, David O. Russell Make Cut
by Joel D Amos at . Comments
The Directors Guild has announced their nominees for 2014 awards that salute the best their colleagues produced in 2013. Among those lauded for their work include a couple that are hardly a surprise, The Wolf of Wall Street helmer Martin Scorsese and American Hustle director David O. Russell.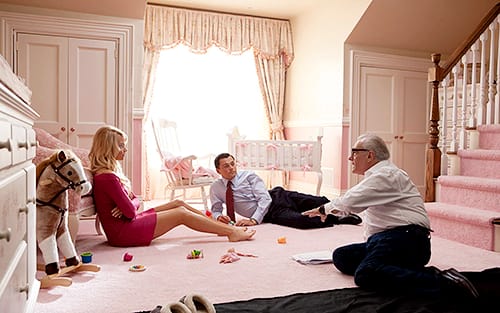 And honestly when you think about it, none of the nominees should be a shock… even with Paul Greengrass' nomination for his work on Captain Phillips. What is a surprise is the exclusion of the Coen brothers for their work on Inside Llewyn Davis. That means the brothers Coen have now been shut out of all the guild awards… perhaps dooming their Oscar hopes.  
Given the success and critical acclaim for Gravity, one would think an omission of Alfonso Cuaron would be a surprise. But, he scored one. As did Steve McQueen for his haunting work on 12 Years a Slave.
The Directors Guild also announces two alternates, and those nods went to Alexander Payne for Nebraska and Spike Jonze for Her. The DGA Awards are handed out January 25.