Director Denis Villeneuve and Jake Gyllenhaal certainly established a rapport with their stellar Prisoners. The two are joining forces again on the film Enemy, and the movie's first poster and clip have been released.
Gyllenhaal stars as Adam Bell, a professor who is frankly, quite depressed. One night, with the hope of cheering himself up, he rents a movie and settles in to watch it. Suddenly, he realizes that the star of the movie looks like a little bit younger version of himself and… it's a story he has already thought of!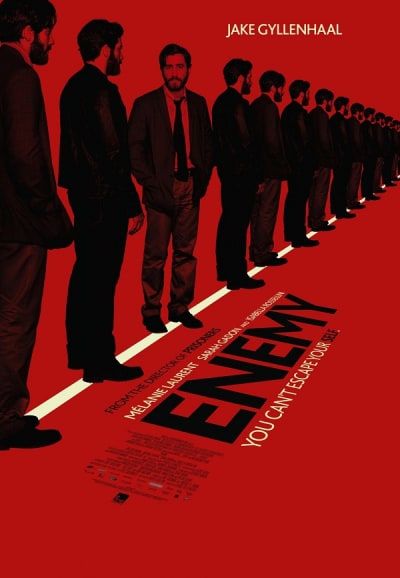 The film's title refers to how sometimes we are our own worst Enemy. Look for Enemy in theaters March 14.