Enough Said Exclusive Clip: Exploring James Gandolfini Greatness
by Joel D Amos at . Updated at . Comments
Enough Said was one of the final works of James Gandolfini and as our theatrical Enough Said review stated, it is a stunning last film role. Gandolfini stars opposite Julia Louis-Dreyfus, a divorced single mom who is more concerned with her daughter going off to college than with finding love. Then, she meets Gandolfini and sparks fly from the most unexpected of places.
As Enough Said hits DVD and Blu-Ray tomorrow, January 14, Movie Fanatic is proud to present an exclusive clip from the release. It features filmmakers and Dreyfus extolling the outstanding virtues of their late, great creative partner. The clip also features scenes from the movie that further prove it was a great loss when James Gandolfini died in 2013 while on vacation in Italy.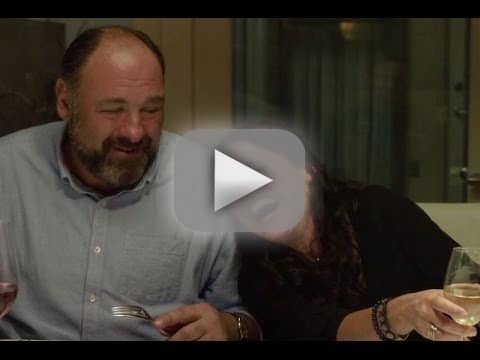 Gandolfini's chemistry with Dreyfus is astounding. This treat of a movie is only teased in the Enough Said trailer and is a "must-see" if there ever was one. As the cast and filmmakers state in the above exclusive clip, all you need to know about what a loss it was when Gandolfini passed -- in terms of his screen presence -- is seen in what we feel was his most astounding cinematic work ever… Enough Said.