Fantastic Four: Michael B. Jordan Confirmed, Plot Details Revealed
by Joel D Amos at . Updated at . Comments
Movie Fanatic previously reported that Miles Teller is reading for that Fantastic Four reboot, along with Kit Harrington, Saoirse Ronan and Kate Mara.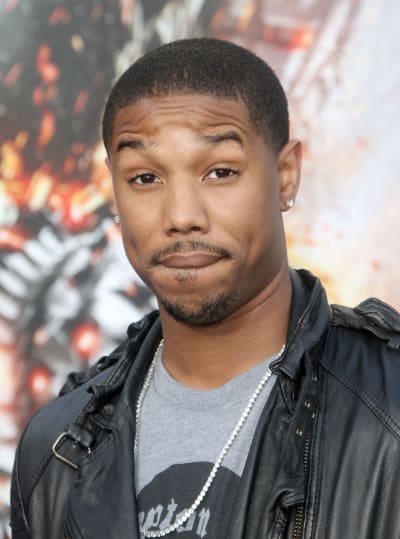 Although it isn't specific as to who he will be playing, a site called Acting Auditions posted a call for actors in Louisiana for the Fantastic Four movie and kind of let it slip when it said, "Fox feature film 'Fantastic Four' starring Michael B. Jordan will begin shooting March 24th in Baton Rouge."
And that bit of information was followed up with this description of the story for the film that will reunite Jordan with his Chronicle director, Josh Trank. For fans of the comic books, you'll notice a marked difference from the below description and how, and when, the Fantastic Four got their powers in the original mythology. Well, at least Mr. Fantastic and The Thing.
"Two friends (who end up being Mr. Fantastic and The Thing), starts with them being really young. An event happens at 16 that changes them, instead of being superheroes, they are basically owned by the government and used as weapons."
UPDATE:
Trank took to his Twitter account to refute the above synopsis. "That synopsis is definitely not the synopsis or anything close to the synopsis. i don't know who put that out."
So, I guess we'll wait (some more) for the "real" one!