Fantastic Four Script Done: Miles Teller, Kate Mara & Kit Harrington to Screen Test
by Joel D Amos at . Comments
It has been a long time coming! That Fantastic Four script is done and now it's time to cast this sucker! Miles Teller and Michael B. Jordan have long been rumored to be attached to the superhero reboot over at Fox. And given what Teller told reporters at Sundance this week, the rumors are true. "Yeah, that should be happening in the next few weeks," he said.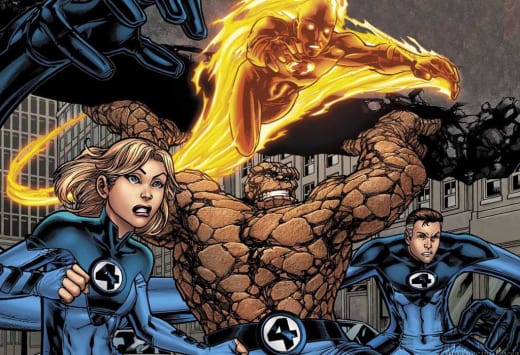 After producers must have gone nuts on him, he dialed it back and his rep said he was merely referring to screen tests in the upcoming weeks!
So, who else will be testing for Chronicle director Josh Trank's next feature? Why, we know it will be Kate Mara, Kit Harrington (soon to be seen in Pompeii) and someone long rumored to be attached to this as well, Saoirse Ronan (who is also rumored to be a part of Star Wars: Episode VII).
The rumors have Teller reading for Reed Richards, also known as Mr. Fantastic, Jordan auditioning for Johnny Storm -- Human Torch -- and Mara and Ronan will try to do their best to get the part of Sue Storm (Invisible Girl). No word on who could be auditioning for The Thing... might we suggest Jason Momoa? 
Fantastic Four is due June 19, 2015 and is Fox's contribution to what is looking like the best summer ever!