Fast and Furious 7: Paul Walker's Bryan O'Conner Will Retire
by Joel D Amos at . Updated at . Comments
Instead of killing off the Paul Walker character of Bryan O'Conner, Fast and Furious 7 filmmakers have decided to have his car loving character simply walk away from the game. Given what producers were faced with when Paul Walker died, this news is certainly welcome for fans to hear that their beloved actor will be remembered in a way that doesn't mirror his own passing.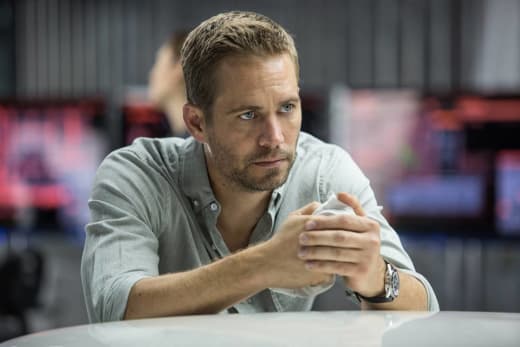 The Hollywood Reporter is reporting that O'Conner will let it be known in the film that, with a young child and loving woman by his side, risking his future will no longer be an option for him.
It's an interesting development for the series. Movie Fanatic was never comfortable with the idea of killing off the character. It simply feels too much like the tragedy we just experienced in November with the car crash death of Walker. Given the nature of the series with its emphasis on cars driving with reckless abandon, a "retirement" for Walker's O'Conner is a much better salute to his onscreen legacy than having him perish, as he did in real life.
Fast and Furious 7 will premiere April 10, 2015. Stay tuned for more on this highly anticipated film.