Fast and Furious 7 Teaser Poster: This Is Where Roads Part
by Joel D Amos at . Updated at . Comments
Vin Diesel took to his Twitter account and posted our first look at the teaser poster for Fast and Furious 7. It appears that they have tweaked the script to reflect the decision to have Paul Walker's character retire in light of his tragic death in November.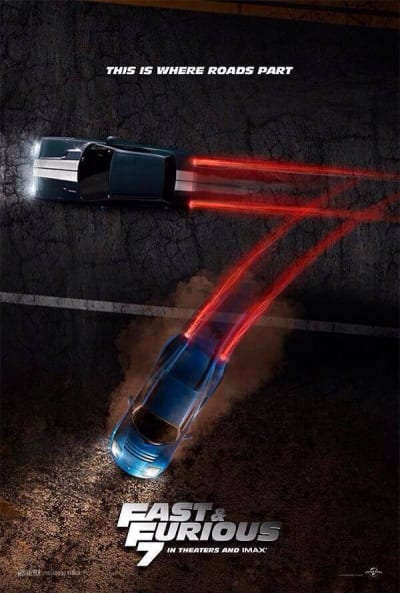 "This is where roads part" is what the tag line says, and it seems to reflect how the story will have the two characters, played by Walker and Diesel, go their separate ways.
Fast and Furious 7 will also star Ronda Rousey, Tony Jaa, Kurt Russell, Tyrese Gibson, Michelle Rodriguez, Ludacris, Djimon Hounsou, Lucas Black and Nathalie Emmanuel. Look for it April 10, 2015.