The movie that just won't quit achieved another feat this past weekend as Disney's Frozen ruled the first weekend box office of the New Year. The film, that debuted at number one over the Thanksgiving holiday and rode long-standing word of mouth and critical acclaim (it took the top spot on our Top 10 Animated Movies of 2013), pushed back the onslaught that was a new film in a horror movie franchise that traditionally finishes first.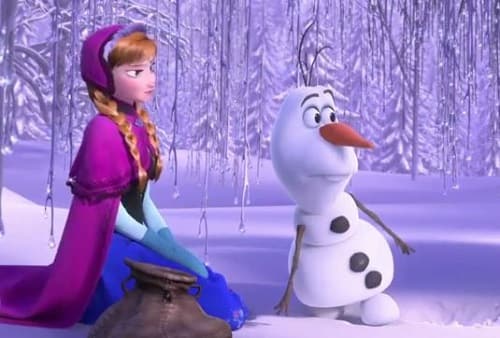 Paranormal Activity: The Marked Ones had to settle for second place as it banked $18.2 million to Frozen's $20.7 million. Frozen's performance in its seventh week of release is unheard of in Hollywood. The movie that continues to build steam as the weeks go on, the opposite of what films usually do, has now amassed a total of $297.8 million.
Third place belonged to The Hobbit: The Desolation of Smaug. The second of Peter Jackson's The Hobbit trilogy had its streak of number one weeks stopped at three. Still, its $16.3 million take is quite impressive, bringing its cume to $229.6 million.
Fourth place belonged to the fifth collaboration between Leonardo DiCaprio and Martin Scorsese. The Wolf of Wall Street earned $13.4 million. Despite some controversy about its supposed glorifying of the greed exposed onscreen, the Paramount Pictures film has banked a total of $63.3 million in two weeks and only increased its Academy Award chances.
Closing out the top five is another Oscar contender, American Hustle. David O. Russell's true tale of the Abscam scandal sold $13.2 million worth of tickets, taking its full domestic gross to $88.7 million.
Box office top 10:
1. Frozen, $20.7 million
2. Paranormal Activity: The Marked Ones, $18.2 million
3. The Hobbit: The Desolation of Smaug, $16.3 million
4. The Wolf of Wall Street, $13.4 million
5. American Hustle, $13.2 million
6. Anchorman 2: The Legend Continues, $11.1 million
7. Saving Mr. Banks, $9.1 million
8. The Secret Life of Walter Mitty, $8.2 million
9. The Hunger Games: Catching Fire, $7.4 million
10. Grudge Match, $5.4 million