Gravity was the big winner when Oscar nominations were announced earlier today. The film, starring Sandra Bullock and George Clooney, racked up 10 nominations including Best Picture, Best Director for Alfonso Cuaron and Best Actress for Bullock. Movie Fanatic caught up with Clooney at the press day for The Monuments Men and we had to ask him about the experience of making Gravity in light of all the love it received today from the Academy. "What an honor," Clooney said.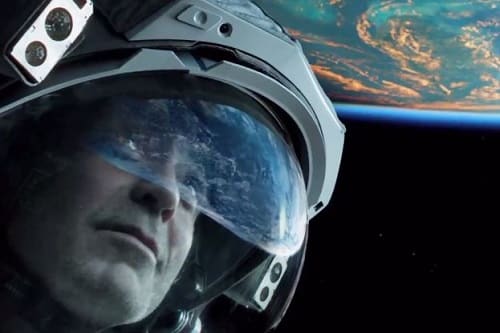 He was particularly thrilled for his helmer's nomination for Best Director. Given the magnitude of the task at hand, the fellow director (Clooney not only stars, but directs The Monuments Men) was astounded at what Cuaron was able to do with Gravity.
"Alfonso Cuaron is one of the great geniuses of the game. He hasn't made a bad film," Clooney said. "He has a great love for what he does. I can't say enough how great it was to work with him."
Given what had to be done after the cameras finished rolling on Gravity, Clooney was also equally impressed with the performance that Bullock gave. "Man, I'm telling you, we had no idea what was going on. It was two years of post production. It was crazy," Clooney added.
"Alfonso was doing stuff that they hadn't even invented yet, in terms of CGI. It was great working with him."