We have to admit, the ending of Catching Fire was pretty spectacular. Just as we were ready to close our mouths from that massive jaw drop, the film's credits rolled. Hot on the heels of the release of the first Mockingjay Part 1 poster, news arrives that that film will be making its presence felt at this year's Cannes Film Festival and of course, this summer's Comic-Con.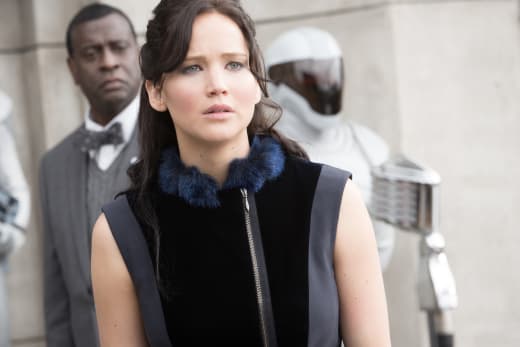 Now, back to that ending: Lionsgate production president Erik Feig feels that the close of Catching Fire ranks up there with… Star Wars!
"Not since Luke Skywalker shot into the Death Star has one person had that kind of impact in a franchise film," he said.
"What I really love about how (Jennifer Lawrence) plays that character is that Katniss is larger than life and yet she wears her emotions in a very relatable way. She's not a superhero by any stretch -- she's all too human in the face of extreme conditions -- and she faces them with the presence of mind that we all wish we had."
So tell us...
Do you think that the end of Catching Fire ranks up there with the end of Star Wars?