Her lands in theaters nationally January 10, and to celebrate, Movie Fanatic is presenting a prize pack inspired by the Spike Jonze film. As teased in the Her trailer, Joaquin Phoenix stars as a man in near-future Los Angeles who is getting over the dissolving of his marriage (to Rooney Mara). But, he finds love in the most unusual and surprising places when he installs a state-of-the-art operating system (OS) -- voiced by Scarlett Johansson. The ever-learning computer program and Phoenix's character embark on the most touching and emotionally powerful journeys. 
As stated in our Her review, the film is astounding and redefines the Hollywood love story on many levels. We are so honored to be presenting this Her-inspired prize pack
Our grand prize winner will win an Alternative Apparel Unisex Eco-Heather Grey Hoodie, valued at $50, and our runner-up and grand prize winner will win an Alternative Apparel Eco-Heather Red Men's tee, an Alternative Apparel Eco-Heather Red Women's tee and a set of Her ear buds.  
Use the widget below to enter on Facebook or Twitter. There are three unique ways to enter, and by entering all three ways you can increase your chance at winning!
Our grand prize winner will be selected at random on January 20. Good luck!
Don't forget to visit the Her official site for more on the new film. And to further stay informed on all things Her, check out the Her Facebook page and follow @wbpictures on Twitter.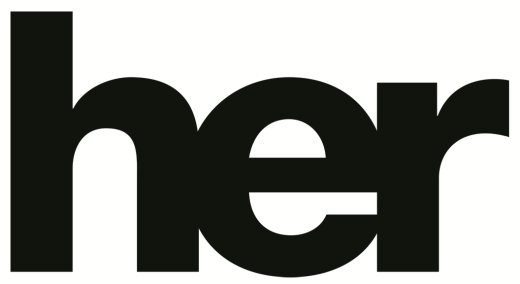 Be sure to enter now as the sweepstakes runs through January 20.
You can also sign up for Warner Bros. special offers, be the first to know movie news, updates and more at:
Her will arrive in theaters nationwide after a limited and successful run January 10.
Her Synopsis:
Set in Los Angeles in the near future, Her follows Theodore (Joaquin Phoenix), a complex, soulful man who makes his living writing touching, personal letters for other people. Heartbroken after the end of a long relationship, he becomes intrigued with a new, advanced operating system, which promises to be an intuitive and unique entity in its own right.  
Upon initiating it, he is delighted to meet Samantha, a bright, female voice (Scarlett Johansson) who is insightful, sensitive and surprisingly funny. As her needs and desires grow, in tandem with his own, their friendship deepens into an eventual love for each other.  
From the singular perspective of Oscar-nominated filmmaker Spike Jonze comes Her, an original love story that explores the evolving nature -- and the risks -- of intimacy in the modern world.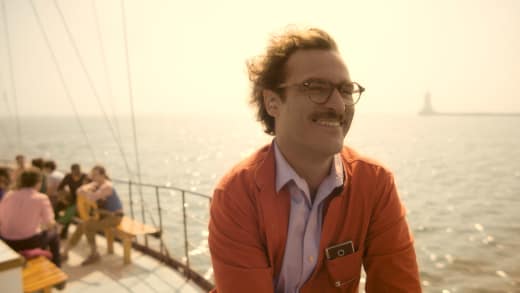 Written and directed by Jonze, the romantic drama stars Oscar nominee Joaquin Phoenix (The Master, Walk the Line, Gladiator), Oscar nominee Amy Adams (The Master, Doubt), Oscar nominee Rooney Mara (The Girl With the Dragon Tattoo), Olivia Wilde and Scarlett Johansson.
Her is produced by Megan Ellison, Spike Jonze and Vincent Landay.  Daniel Lupi, Natalie Farrey and Chelsea Barnard serve as executive producers.
The film reunites many of Jonze's longtime creative collaborators, including production designer K.K. Barrett, editor Eric Zumbrunnen and costume designer Casey Storm, who worked together on Where the Wild Things Are, Adaptation. and Being John Malkovich.
Joining them is director of photography Hoyte Van Hoytema (Tinker Tailor Soldier Spy), and editor Jeff Buchanan (HBO's Tell Them Anything You Want: A Portrait of Maurice Sendak, which Jonze co-directed). The music is composed by Arcade Fire. Additional music by Owen Pallett.
Her will open in limited release on December 18, 2013 in New York, Los Angeles and Toronto, and go wide on January 10, 2014.
A Warner Bros. Pictures presentation of an Annapurna Pictures Production, Her will be distributed by Warner Bros. Pictures, a Warner Bros. Entertainment Company.
Her Prize Pack Release and Indemnification:
By entering the sweepstakes, entrants release and hold harmless Warner Bros. Entertainment Inc. and each of its respective parents, divisions, affiliates, subsidiaries, agents and advertising agencies (collectively,  "WBEI" ) from and against any and all losses, damages, rights, claims, and actions of any kind arising in whole or in part, directly or indirectly, from the sweepstakes or participation in any sweepstakes-related activity (including without limitation the removal from the site of, or discontinuation of access to, any materials), or resulting directly or indirectly, from acceptance, possession, use, or misuse of any prize awarded in connection with the sweepstakes, including without limitation personal injury, death, and/or property damage, as well as claims based on publicity rights, defamation, and/or invasion of privacy.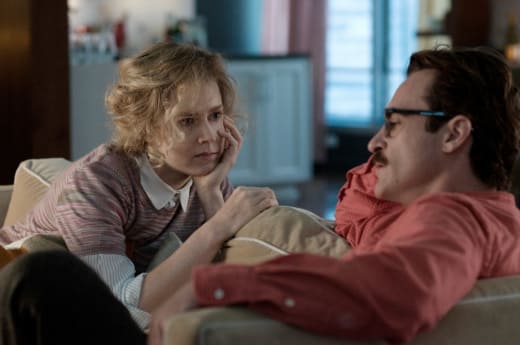 Limitation of liability:
In no event will the WBEI be responsible or liable for any damages or losses of any kind, including without limitation direct, indirect, incidental, consequential, or punitive damages, arising out of any access to and/or use of the sweepstakes site, the downloading from and/or printing material downloaded from the sweepstakes site, the removal from the sweepstakes site of, or discontinuation of access to, any materials, or the acceptance, possession, use, or misuse of, or any harm resulting from the acceptance, possession, use or misuse of, or participation in, any prize awarded in connection with the sweepstakes. Without limiting the foregoing, the sweepstakes, all prizes, and all materials provided on or through the site "are provided as is" without warranty of any kind, either express or implied, including without limitation the implied warranties of merchantability, fitness for a particular purpose, and non-infringement.