Fans have been abuzz since it was announced that a sequel was coming to How to Train Your Dragon. The original was a surprise hit and the second that full length How to Train Your Dragon 2 trailer landed, expectations shot through the roof. Well, we've seen the first official How to Train Your Dragon 2 poster, and now the character posters are starting to drop.
First up, it's Astrid!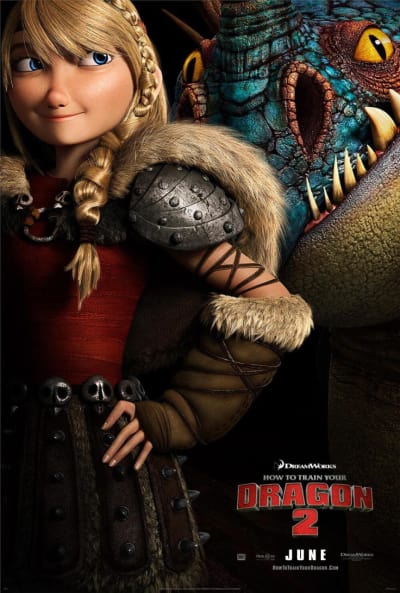 Astrid is voiced by America Ferrera and she is back in the cast that also includes Jay Baruchel returning as Hiccup, as well as Jonah Hill and a bevy of acting vets that includes Gerard Butler (just announced to be part of the Point Break remake), Craig Ferguson and Kristen Wiig.
Look for How to Train Your Dragon 2 in theaters June 13.