From that first I, Frankenstein photo that had the internet saying, "Aaron Eckhart is ripped," anticipation for the January 24 release has been high.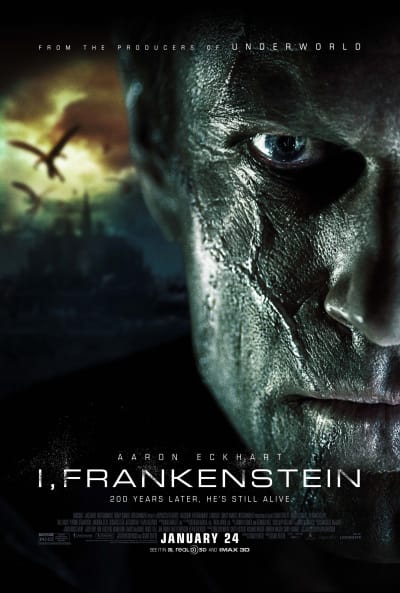 Then, the first I, Frankenstein trailer landed and the story of Frankenstein's Monster living among us in modern times had us seriously compelled. The plot follows Eckhart's character who is drawn into a battle between demons and gargoyles that threatens the existence of humanity! 
Movie Fanatic is celebrating the arrival of the film in theaters by presenting an exclusive giveaway!
One lucky Movie Fanatic reader will receive an I, Frankenstein teaser poster, the final I, Frankenstein poster, a foam blade (to fight off those demons that Eckhart's character has to battle!), a $25 Amazon gift card and the Underworld DVD (the movie is from the same filmmaking team!).
Be sure to enter now as our contest runs through the release day for I, Frankenstein -- January 24.