The Four Seasons look like they're walking (and singing) like a man, to paraphrase their famous hit in the first still from Clint Eastwood's upcoming big screen version of the Tony Award-winning play, Jersey Boys.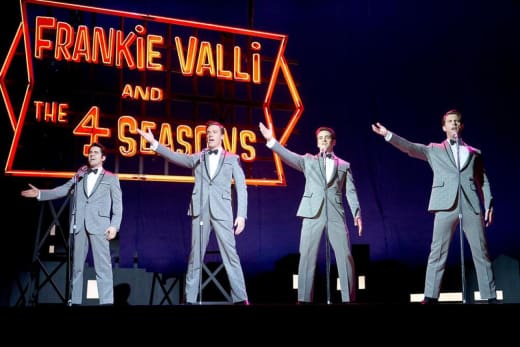 Warner Bros. has released the above photo to start the anticipation building. The film chronicles the rise of Frankie Valli and the Four Seasons, who came off the streets of Jersey to become one of the biggest selling pop music acts of all time. The film follows Valli and bandmates Bob Gaudio, Tommy DeVito and Nick Massi as they came from nothing and grew to sell over 175 million records.
Look for Eastwood's first directing gig since J. Edgar when Jersey Boys arrives June 20.