Word out of Hollywood has Johnny Depp exiting a meeting with the superhero studio to beat, Marvel Studios. But, what could Depp be talking to studio head Kevin Feige about? Why, rumors have it that the superstar is in talks to take the role of Dr. Strange. Can you imagine Depp as the newest member of The Avengers?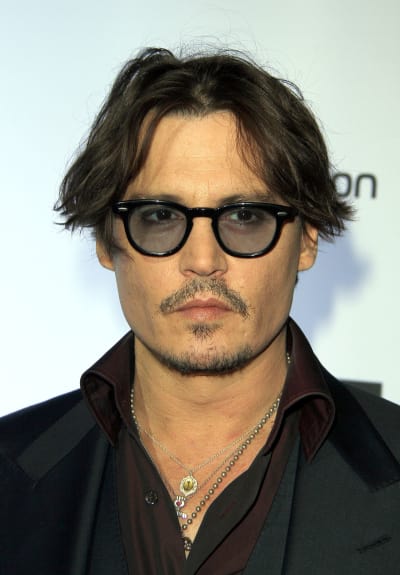 Marvel is owned by Disney, and Depp is no stranger to working with that studio as they have collectively made billions of dollars with the Pirates of the Caribbean franchise.
So, who is Dr. Strange, you ask?
He is a character created by Stan Lee and artist Steve Ditko. His full name is Stephen Strange and he becomes overcome by demons that are run through him from a puppet master of sorts, a sorcerer who goes by the name of Karl Mordo. But, Dr. Strange was rescued by the one who taught Mordo the ways, a thousands of years old sorcerer named the Ancient One. The Ancient One protects the Earth as Sorcerer Supreme, and it is a role that Strange was fated to take.
Dr. Strange is empowered with the powers of mysticism and sorcery, and seeks to extol justice to those who threaten the world.
Feige has said that he sees Dr. Strange as a movie that could easily be a part of Marvel Phase Three. Could Depp be the key to finally getting a Dr. Strange movie? Stay tuned, because we've also heard rumors in the past that Feige wanted Joseph Gordon Levitt for the role and their ages could not be more different.