The teaser poster for The Hunger Games: Mockingjay Part 1 has arrived and it looks like that Mockingjay is ready to fly… or at least burn trying! The first chapter of the final two movies that conclude The Hunger Games hits theaters November 21, and anticipation could not be higher for seeing how filmmakers will close out Suzanne Collins' blockbuster book series.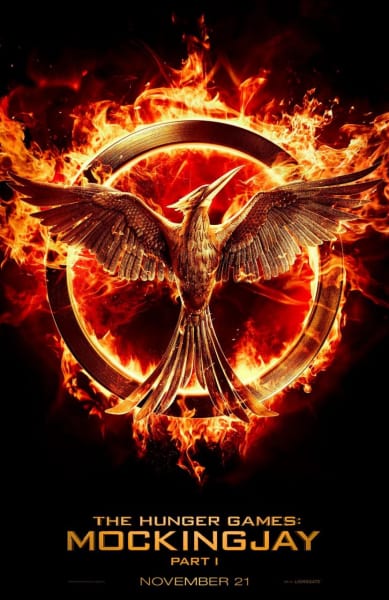 Recent Oscar nominee (for American Hustle) Jennifer Lawrence returns as Katniss, and at the end of (spoiler!) Catching Fire, she was on her way to meet fellow rebels. Now, if you've read the book, things don't go quite as she thinks they will. That largely has to do with the character that Julianne Moore was recently cast to play!
As the war to determine the future of Panem becomes more and more real, Katniss must decide what role she can play… and more importantly, who she can trust.