You've seen that Muppets Most Wanted trailer and know all too well that in the sequel to The Muppets, the gang has headed to Europe. Due to their revival of fame, they are now on a European tour taking them through the continent's most famous cities.
Walt Disney has released a new photo of their most famous characters, Kermit the Frog and Miss Piggy, along with some friends, on the streets of the fabled continent.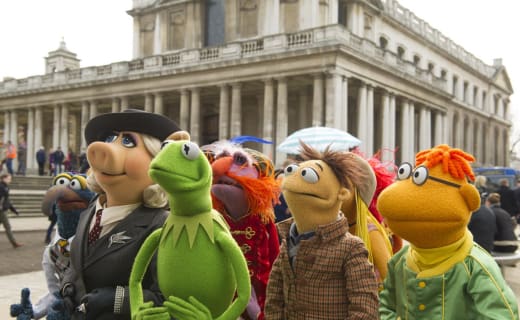 Muppets Most Wanted features a new human cast, including Tina Fey, Ty Burrell and Ricky Gervais. Look for the new adventures to land in theaters March 21 as Kermit has someone posing as him who is making a mint robbing Europe blind.