The crux of the latest Muppets movie, teased in the Muppets Most Wanted trailer, is that there is a Kermit doppelganger out there that is robbing Europe blind. At the same time, Kermit himself is on a European tour with The Muppets, and in a case of mistaken identities, our favorite green frog is taken into custody and arrested for the crimes of his look-alike. The latest Muppets Most Wanted poster has debuted online and reflects that storyline impeccably.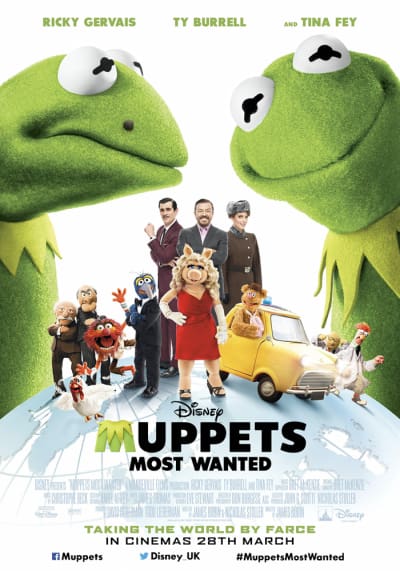 The Muppets sequel also has its entire cast fully represented including our favorite Muppets characters, as well as their human stars that are fully equipped to bring the funny: Tina Fey, Ty Burrell and Ricky Gervais.
Look for Muppets Most Wanted in theaters March 21.