This week, Oscar Watch takes our weekly look at the first of the five main categories of those who received Oscar nominations. We begin with the five outstanding women who scored a Best Supporting Actress nod and by the end of our look… we will predict the winner.
Jennifer Lawrence, American Hustle
Lawrence, a winner last year for David O. Russell's Silver Linings Playbook, looks like she could go two-for-two, albeit in the Best Supporting Actress category this year. She is nominated for her work in another Russell film, American Hustle. And she won this award at the Golden Globes!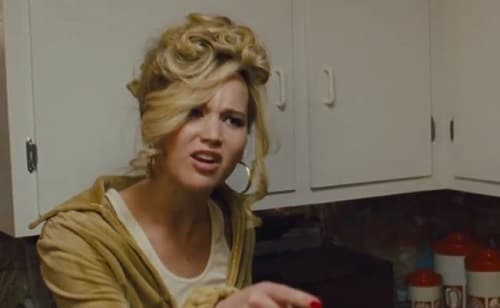 From the moment Lawrence appears on screen, teased in the American Hustle trailer, she tears it up. It's hard to watch anything else when she is in a scene. And that is saying something for a cast that includes Christian Bale, Amy Adams, Bradley Cooper and Jeremy Renner. The race is likely to come down to between her and…
Lupita Nyong'O, 12 Years a Slave
After picking up the Best Supporting Actress awards at the Critics Choice Movie Awards and SAG Awards, Nyong'O is most likely your front-runner. 12 Years a Slave earned some serious nods, including Best Director, Best Supporting actor and Best Picture, but its best chance for Oscar gold has to be in the Best Supporting Actress category. Nyong'O took a role that had to be almost impossible to film and made it approachable as it was awfully painful to watch.
Sally Hawkins, Blue Jasmine
With Cate Blanchett looking to win Best Actress, one might think her acting partner in Blue Jasmine, Sally Hawkins, would have a good shot at victory for Best Supporting Actress. But Hawkins has to be satisfied with the "happy to be nominated" prize this year in this particular category.
Julia Roberts, August: Osage County
Roberts held her own opposite Meryl Streep and anyone who considers themselves a movie fanatic has to know that is one impressive feat. Roberts could win her second award, after winning Best Actress for Erin Brockovich.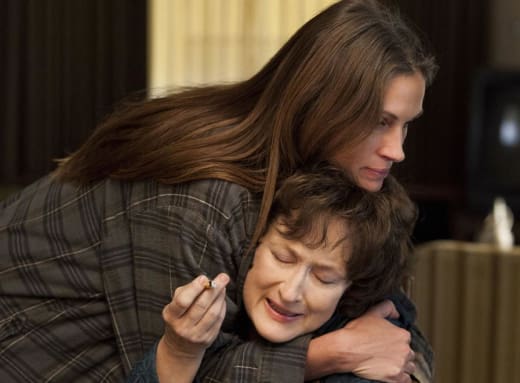 She turns in the most powerful of performances as the daughter of Streep, who is sick and tired of her mother's manipulation and seeming life mission to make her children utterly miserable. The film was not the best, as we stated in our August: Osage County review, but this is one to see for the performances of Roberts and Streep.
June Squibb, Nebraska
Squibb could be a surprise winner as the Academy loves a story like hers. Nebraska is her second Alexander Payne movie after her work on About Schmidt and she steals every scene she is in, which is not an easy task given her co-star is fellow Oscar nominee Bruce Dern. She is a firecracker who says whatever is on her mind and after years of working as a stage actress in New York, this could be her year to hoist an Academy Award.
Best Supporting Actress Prediction: Lupita Nyong'O, 12 Years a Slave. 
Speaking of Oscar, be sure to click through our slideshow below of Best Picture Oscar winners who have stood the test of time.
The Academy is not always the best at picking the movie that years later we think is still the best picture of that year. But these films, are some of the best... of all time!