Paranormal Activity 5: Character Descriptions Released!
by Joel D Amos at . Updated at . Comments
With the hit Paranormal Activity: The Marked Ones finding success venturing out on its own as a spin-off, now attention turns to Paranormal Activity 5. The fifth direct film in the series lands in theaters October 24 and a few details can be discerned as to what to expect from the latest fear fest by a set of descriptions of the new main characters.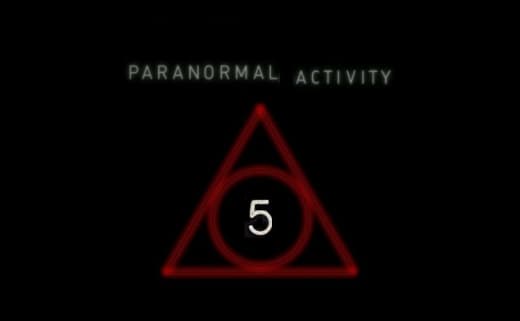 Moviehole scored the information and it is clear from the traits listed below, we have another family who will be haunted by the Paranormal Activity. And it is also clear that they will somehow be connected to Katie Featherston's Katie as she too will return.
Paranormal Activity 5 character descriptions:
Ryan, Emily, their six-year-old daughter Leila, and Mike, Ryan's younger brother (essentially a less fitter, less funkier version of his brother).
Ryan, 26-31, is described as a 'big kid', he's a video-game designer who has relocated his family from New York to Palo Alto for a cushy gig at Rockstar Games.
Though somewhat of a hippie (she's into organic food, loves the arts and music, won't let her daughter eat gluten, and sports tattoos), wife Emily is considerably more serious than her young husband -- she's constantly on the go, does yoga, and though loving, has an air of maturity about her. Her sister died a year before.
Their daughter Leila seems to be a mixture of both -- a bit of a fearless, opinionated tomboy.
Ryan and Emily and their kin come to the conclusion pretty quickly that something is not right in their home, and perhaps even with one member of their family.