Gerard Butler has signed on to the role of Bodhi in the Point Break remake. It was the role that the late Patrick Swayze made famous, starring opposite Keanu Reeves as Johnny Utah. The Reeves role has yet to be cast, but this is the first forward movement we've seen in this remake effort in some time.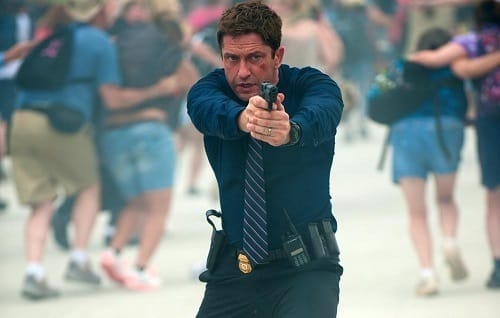 Kathryn Bigelow (Zero Dark Thirty, The Hurt Locker) truly got her start helming the first Point Break, and as to who will direct the remake… that will be Ericson Core (Invincible).
As for the story, the new Point Break will take place within the world of extreme sports, and with the rise in popularity of the X-Games, this is not a bad move. It will still feature the Utah character infiltrating a crime ring, it's just this time out, they'll be crossing the globe enjoying the aforementioned crazy sports.
Butler is getting to be quite busy, as he is also set to reprise his role from Olympus Has Fallen in the upcoming sequel, London Has Fallen.
Tell us...
Is Butler a good fit as Bodhi?