Quentin Tarantino Sues Gawker Over The Hateful Eight Leaked Script
by Joel D Amos at . Comments
We were pretty excited about Quentin Tarantino returning to the Western genre after he just killed it with Django Unchained. He was all set to make The Hateful Eight, and even had rumored stars in mind, such as Bruce Dern and Christoph Waltz. Then, someone leaked The Hateful Eight script and the filmmaker shelved it. Now, he's fighting back. Given that he only handed the script out to a handful of people, who to sue? How about the publication that published it? Gawker, you are in Tarantino's sights.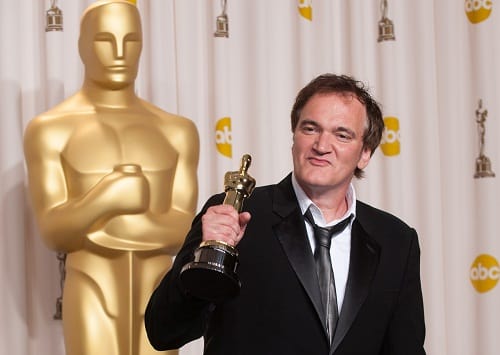 He has filed a suit against the media company for posting his script, when it wasn't even done, and for participating in the "business of predatory journalism, violating people's right to make a buck. This time they've gone too far," Tarantino said in his complaint.
"Rather than merely publishing a news story reporting that Plaintiff's screenplay may have been circulating in Hollywood without permission, Gawker Media crossed the journalistic line by promoting itself to the public as the first source to read the entire screenplay illegally. Their headline boasts, 'Here is the leaked Quentin Tarantino Hateful Eight Script.'"
See, someone had to pay, and although he can come off as fun and boyish, we wouldn't want to be on Tarantino's bad side.
Got Tarantino on the brain? Watch Pulp Fiction online and get your fix… legally!