When Quentin Tarantino announced his next film would be a Western, judging by how well he handled that time period with Django Unchained, his fans were filled with anticipation. He has now revealed the film's title and it's called The Hateful Eight. Is that not a perfect moniker for a Western or what?!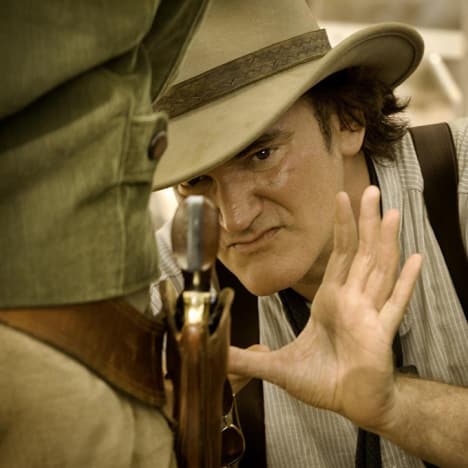 In terms of stars, Tarantino wants his go-to guy Christoph Waltz for a part. Waltz would be silly not to take it as his last two roles with Tarantino have resulted in him holding Oscar gold. Waltz won for Inglourious Basterds and Django Unchained. As for the other actor in talks to join Tarantino in another Western adventure, the name swirling out there has us thinking it's another perfect casting choice for a gruff Western… Nebraska star Bruce Dern!
Now, given that the title, The Hateful Eight, tells us there will be six other "Hateful" souls, we can't imagine the all-star cast that will fill out those roles. Until then, picture Waltz and Dern with cowboy hats on and go about your day with a smile on your face!