Quentin Tarantino's The Hateful Eight on Hold After Script Leaks
by Joel D Amos at . Updated at . Comments
We recently reported that Quentin Tarantino was looking at Christoph Waltz and Bruce Dern for lead roles in his next Western, The Hateful Eight. Sadly, that project will not come to fruition due to some shady moves by someone who has seen the script. It was leaked and now Tarantino has responded by saying he won't make the movie and will be moving on to something else -- although, the script may be available in some other way.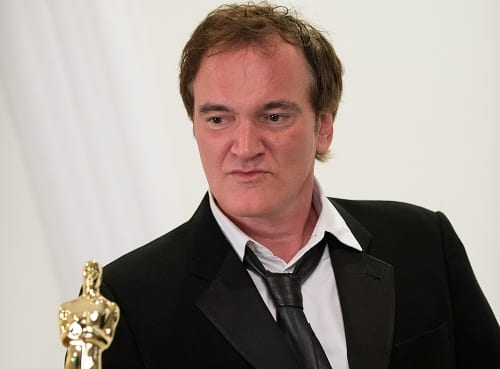 "I'm not making this next. I'm going to publish it, and that's it for now," Tarantino said. "I give it out to six people and if I can't trust them to that degree, then I have no desire to make it. I'll publish it. I'm done. I'll move on to the next thing. I've got ten more where that came from."
So, given the man is prolific, as he said in the above quote, he doesn't seem too worried about what to do next. In fact, he has a mystery on his mind that looks like it will be the next Tarantino movie to replace The Hateful Eight. "The idea was, I was going to write two scripts. I wasn't going to shoot the Western until next winter and I have been full of piss and vinegar about the other one," he said. "So now I'll do that one."
We're disappointed and hope that Tarantino makes another Western at some point. But, at the end of the day, Movie Fanatic just wants him to make another movie already! It's been too long since Django Unchained entertained us!