Runner Runner DVD Review: Justin Timberlake Bets Ben Affleck
by Joel D Amos at . Updated at . Comments
Ben Affleck followed up his Oscar-winning Argo with his turn as an online casino owner in Runner Runner. It's a decent role for Affleck, and the premise of the film's success or failure hinges on who is cast as his foe. Justin Timberlake has been an actor who we've enjoyed in some movies (The Social Network, In Time) and not so much in others (Friends with Benefits). But as can be seen in the Runner Runner trailer, he is perfectly cast as a grad student who loses everything gambling at an online casino.
Runner Runner is out now on DVD and Blu-Ray, and whether it will be a success or not with home video audiences lies mostly in the movie itself as it is pretty sparse with bonus features.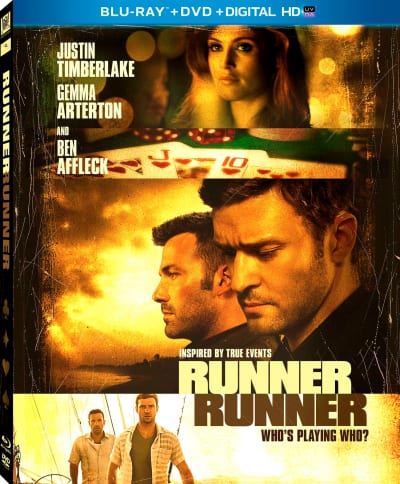 As we stated in our theatrical Runner Runner review, the film is highly stylized and compelling, even if it kind of misses the mark of building any kind of true suspense as Timberlake and Affleck's characters collide, considering all that either has to lose.
See, Timberlake's character is quite the gambler and has always had decent success gambling in casinos, both online and traditional. Therefore, he believes he was cheated out of his money and decides that the man who owns the casino (Affleck) is responsible. He hops a plane to the Caribbean island where Affleck calls home and headquarters his business to confront him and demand his money back.
The problem arrives on two fronts: He is intercepted by a Federal Agent (Anthony Mackie of the upcoming Captain America: The Winter Soldier), who wants his help in bringing Affleck down. Then, he melds into Affleck's world, and from all appearances, he kind of likes it. That and the big guy sees something in the young man and believes that the two can join forces to do something great.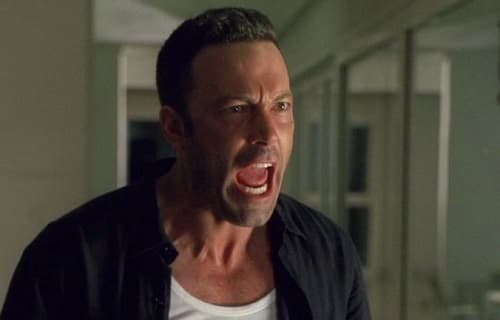 There are only two bonus features on the Runner Runner DVD and Blu-Ray. The first is actually a pretty interesting look inside the world at the core of the subject of the film. House of Cards: The Inside Story of Online Poker explores the billion dollar industry that has built in stature and wealth since the internet found its way into the world's houses. After witnessing this doc, one has to commend the filmmakers behind Runner Runner for the ability to capture the ins and outs of an industry that many are just now discovering.
The other bonus feature is a series of deleted scenes that after witnessing them, it's easy to see why they were excluded from the film. But, as always, for those with a passion for film, seeing inside the creative mind of a filmmaker and why certain thematic decisions were made is always an interesting endeavor.