While at the Television Critics Association's semi-annual meeting to discuss the upcoming magic on the small screen, J.J. Abrams was in attendance to promote his work as producer of the upcoming Believe. Of course, questions turned to Star Wars: Episode VII. It was quite the news when it was announced that Abrams and Lawrence Kasdan had taken over screenwriting duties. Abrams was happy to report on that front.
"We're working really hard and we've got our script and we're in deep prep. Full steam ahead," Abrams proudly said.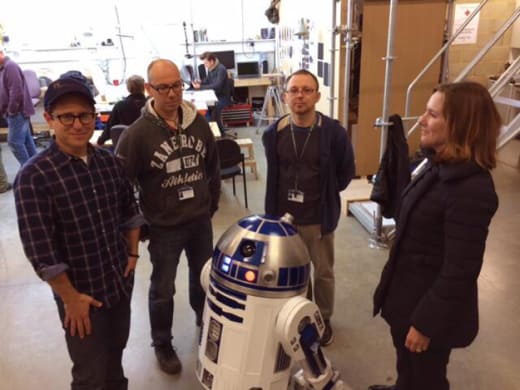 There have been a slew of Star Wars: Episode VII casting rumors since the early days of the project's announcement. When asked which one he found most humorous, it seems it was hard to choose.
"There have been so many of them, honestly," Abrams admitted. "I don't know. But, it's amazing to see how many there are. It's really remarkable. But, it's sweet because it shows that there's an interest in this movie that we all obviously know is there. It is an incredible thing to see how many crazy things get thrown out that people then often write commentaries about how happy they are or how disappointed they are about something that's completely false. But, it's a lot of noise, frankly."