First of all, when it comes to Star Wars: Episode VII casting rumors, everything at this point has to be taken with a grain of salt. Now that J.J. Abrams' script is done, we can start focusing on casting and we're pretty sure we'll hear more "officially" about that soon. But a new rumor emerged today that is intriguing to say the least. It has Judi Dench in talks to play the former rebel leader Mon Mothma.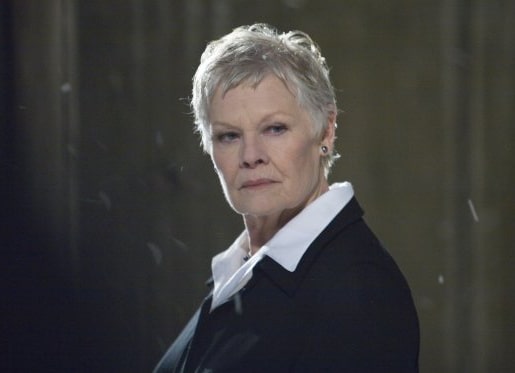 The Oscar winner, and current Oscar nominee for her work in Philomena, has shown a flair for performing in big sci-fi films, just look at her turn in The Chronicles of Riddick. She also is no stranger to blockbuster franchises with her work as M in the last several James Bond movies.  
But, where this rumor does not make a lot of sense is the fact that the original actress who played Mon Mothma, Caroline Blakiston, is not only still alive… but is a working actress in British television.
And given the fact that the Star Wars: Episode VII story appears, with the re-write of the script by Abrams and Lawrence Kasdan, to focus on Han, Luke and Leia before moving on to their children in subsequent episodes -- if you were going to use Harrison Ford, Mark Hamill and Carrie Fisher, why would you replace Blakiston if she is only a year older than Dench?
Sure, Dench has the name recognition, but this new trilogy is supposedly about getting Star Wars back to its core and nothing would go against that grain like replacing the actress who first played Mon Mothma in the first three Star Wars films.