The Amazing Spider-Man 2: Marc Webb Says It Is "Huge"
by Joel D Amos at . Updated at . Comments
Marc Webb certainly scored with the first The Amazing Spider-Man, and as is the case with any sequel, the stakes are higher for the next one. Judging by that first The Amazing Spider-Man 2 trailer, he has taken the challenge and he's running with it. "It's huge. We're pushing the levels of effects, the level of action and the emotional capacity of this kid," Webb told Total Film.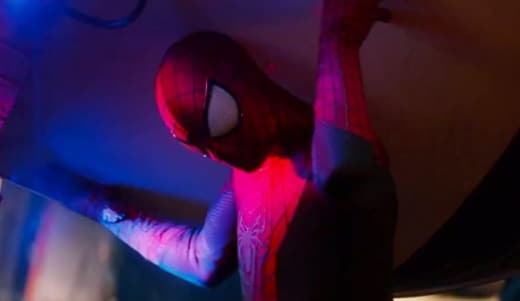 Webb promises that the story and everything, frankly, from the film will be on a much bigger scale. One would argue that it has to be. Given the response to the first one in answering the question of whether we needed another Spider-Man so quickly after Tobey Maguire took off the suit, the fact that he is taking the story further into sequel territory has to have the ante raised.
"It's an aggressive step forward. We throw around the term 'operatic' because of the spectacle and the theatre involved, which is pretty epic. There are enormous sets and great set-pieces," Webb added. In the end, though, he realizes that much of the hook of any movie is scored with the connection between characters and he has two in The Amazing Spider-Man world that have done that.
"But really, it's a very intimate song – this relationship between Peter and Gwen is very delicate and beautiful."