The latest photo to arrive from The Amazing Spider-Man 2 shows Emma Stone as Gwen Stacy, hard at work.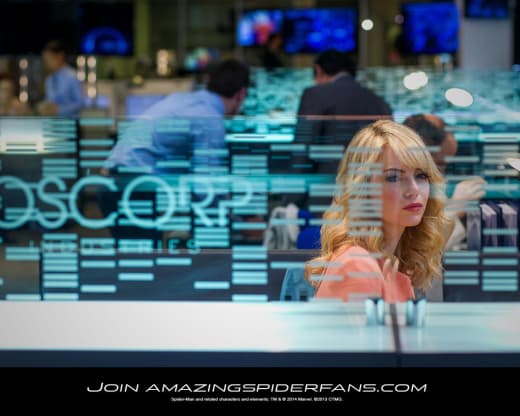 Stone returns as the love interest of Peter Parker (Andrew Garfield), and it appears she has taken a more full-time job at Oscorp Industries. Knowing that director Marc Webb is enhancing the business' image as an evil corporation in The Amazing Spider-Man 2, look for Stacy to become more involved in her boyfriend's superhero alter ego, Spider-Man, and his quest to keep the city (and the world) safe from their devilish desires.
The Amazing Spider-Man 2 lands in theaters May 2, and judging by that The Amazing Spider-Man 2 trailer, fans should be more than thrilled with Webb's second chapter in his Spidey story.