The Best Exotic Marigold Hotel 2 Moves Forward: Richard Gere Added to Cast
by Joel D Amos at . Updated at . Comments
Fox Searchlight has announced that The Best Exotic Marigold Hotel 2 has begun production in India. Original cast members Judi Dench (currently wowing in Philomena), Maggie Smith, Bill Nighy and Dev Patel will be joined by Richard Gere, David Strathairn (Dawn of the Planet of the Apes) and Tamsim Greig.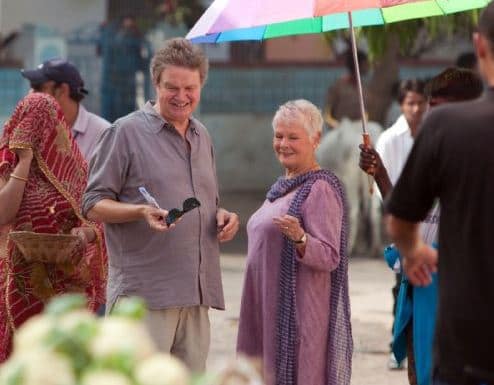 John Madden is returning to the director's chair, filming a script by Ol Parker, based on a story by Parker and Madden. "We're thrilled to reunite our creative and delightful Marigold Hotel family along with some intriguing new 'guests,'" said Fox Searchlight Pictures President of Production Claudia Lewis in a statement.
"With John Madden's direction and Ol Parker's original screenplay, we look forward to further exploring our characters' rich stories and triumphs."
The Best Exotic Marigold Hotel was released in 2012 and became a surprising hit, grossing $135 million globally. The Best Exotic Marigold Hotel 2 is the first sequel ever put out by Fox Searchlight.
"This film presented us with an irresistible opportunity: to continue a story we realized we had only just begun. Not to tell the same story again, but to pursue where the lives of these very different characters lead, with an audience which already holds them in great affection," said Madden, also in that Fox Searchlight statement.