Adam Sandler (fresh off his Blended trailer) is the Cobbler, and the film from Tom McCarthy has released its first still, courtesy of EW.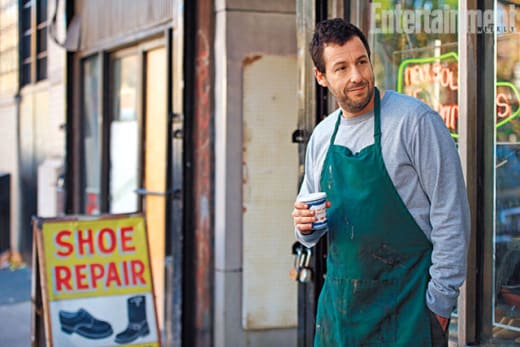 However, there is not much known about the film (even a release date), other than the fact that Sandler is portraying the title character and that it will work together elements of drama, fantasy and comedy. How, you ask? Why, when he repairs people's shoes, he can step into their lives!
The Cobbler also stars Method Man, Ellen Barkin and Oscar-winner Dustin Hoffman.