Luke Evans is all set to don the costume of The Crow as the remake marches towards its production start date, and fans' expectations could not be higher. And when it comes to putting on the legendary makeup to play the anti-hero, Evans is curious as to what the process will feel like on many levels. "It'll be interesting won't it to do that? I don't know how it will feel," Evans told Red Carpet News TV. "I've yet to think about that too much. I'm just prepping. It's all very physical at the moment."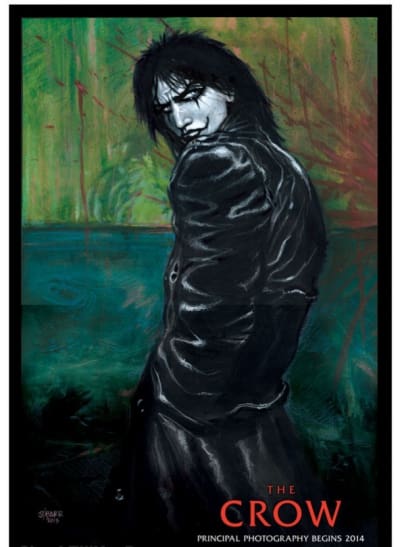 Evans has talked about the role before, addressing the "tragic story" that is The Crow, but also how the filming of the movie resulted in the death of up-and-coming star Brandon Lee.
The man who will be the Crow, fresh off his work on The Hobbit: The Desolation of Smaug, also wants fans of the comic to know that they will adhere to the mythology, but yet also branch out beyond what Lee did in the original.
"Well, we just want to be as authentic and loyal to the original comic as possible, and that means the story will be different. It'll be different from what people are expecting. It's not about us ripping off the Brandon Lee movie, that stands alone as a brilliant piece of cult film and a great performance, but we're going back to the book, the original book," Evans said.
"And that's exciting because we're bringing to the screen a lot of parts of the story that were never really told. So yeah, it's our chance to do it, to do it differently, but to be as loyal and respectful of the original storyline as we possibly can."