The LEGO Movie Giveaway: LEGO Lovers Will Love This Prize Pack!
by Joel D Amos at . Updated at . Comments
The Lego® Movie hits theaters February 7, and to celebrate that fact, Movie Fanatic is presenting a prize pack for the LEGO-loving kid in all of us! As seen in The LEGO Movie trailer, Chris Pratt is Emmet, an average builder who loves life, but is starting to feel that he is nothing special.
Then, through a case of mistaken identity (or is it?), he ends up getting sucked into a battle to save the world as the hero who may not be who the heroes (including Will Arnett's Batman and Elizabeth Banks Wyldstyle) want, but may be exactly who they need.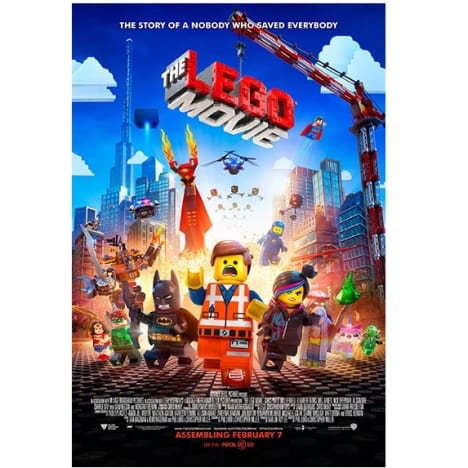 The LEGO Movie includes a slew of characters from the many universes that the famed toy company has brought to life. And to mark this momentous occasion, we're giving our grand prize winner a LEGO prize pack for the ages. 
Our grand prize winner will receive two The LEGO Movie adult tees, an Emmet youth tee, a Wyldstyle youth tee, one Cinch bag, The LEGO Movie Getaway Glider Kit, The LEGO Movie Melting Room Kit, two The LEGO Movie sticker books, three Mini-Figure Key Chains -- 1 each of Emmet, Wyldstyle and Bad Cop -- and three The LEGO Movie Minifigure blind packs
Use the widget below to enter on Facebook or Twitter. There are three unique ways to enter, and by entering all three ways you can increase your chance at winning!
Our grand prize and runner-up winners will be selected at random on February 10. Good luck!
Don't forget to visit The LEGO Movie official site for more on the new film. And to further stay informed on all things The LEGO Movie, check out The LEGO Movie Facebook page, follow The LEGO Movie on Twitter and follow @wbpictures on Twitter.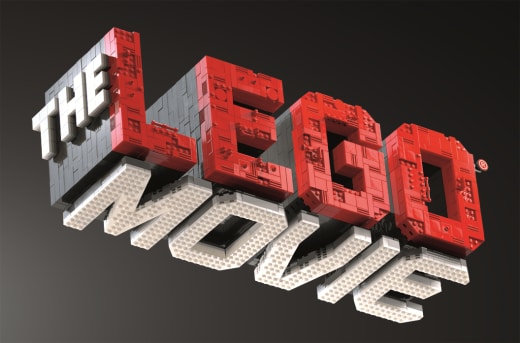 You can also sign up for Warner Bros. special offers, be the first to know movie news, updates and more at:
The LEGO Movie Synopsis:
The LEGO Movie, the first-ever, full-length theatrical LEGO adventure, from Warner Bros. Pictures and Village Roadshow Pictures, opens in theaters February 7, 2014.
Directed by Phil Lord & Christopher Miller (21 Jump Street, Cloudy with a Chance of Meatballs), it stars Chris Pratt, Will Ferrell, Elizabeth Banks, Will Arnett, Nick Offerman, Alison Brie and Charlie Day, with Liam Neeson and Morgan Freeman.
The original 3D computer animated story follows Emmet, an ordinary, rules-following, perfectly average LEGO minifigure who is mistakenly identified as the most extraordinary person and the key to saving the world. He is drafted into a fellowship of strangers on an epic quest to stop an evil tyrant, a journey for which Emmet is hopelessly and hilariously underprepared.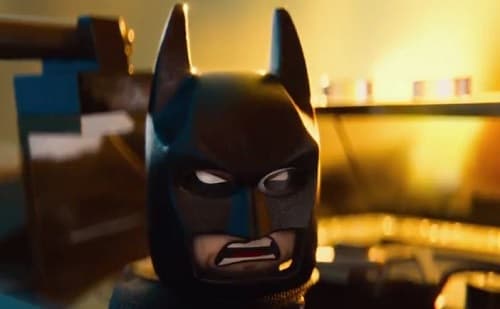 Chris Pratt (Moneyball) stars as the voice of Emmet. Will Ferrell (The Campaign) stars as the voice of his primary adversary, President Business, an uptight CEO who has a hard time balancing world domination with micro-managing his own life; while Liam Neeson (Taken and Taken 2, Oscar nominee for Schindler's List) voices the president's powerful henchman, known as Bad Cop/Good Cop, who will stop at nothing to catch Emmet.
Starring as Emmet's fellow travelers are Oscar winner Morgan Freeman (Million Dollar Baby), as Vitruvius, an old mystic; Elizabeth Banks (The Hunger Games, Emmy nominee for 30 Rock), as tough-as-nails Wyldstyle, who mistakes Emmet for the savior of the world and guides him on his quest; Will Arnett (Emmy nominee, 30 Rock), as the mysterious Batman, a LEGO minifigure with whom Wyldstyle shares a history; Nick Offerman (NBC's Parks and Recreation) as a craggy, swaggering pirate obsessed with revenge on President Business; Alison Brie (NBC's Community) as a sweet, loveable member of the team, with a powerful secret, and Charlie Day as the spaceman Benny.
Directors Phil Lord & Christopher Miller also wrote the screenplay, from a story by Dan Hageman & Kevin Hageman and Phil Lord & Christopher Miller, based on LEGO construction toys. It will incorporate some of the LEGO world's most popular figures while introducing several new characters, inviting fans who have enjoyed the brand's innovative toys and hugely popular video games for generations to experience their visually unique LEGO world as never seen before.
The LEGO Movie is produced by Dan Lin (Sherlock Holmes, Sherlock Holmes: A Game of Shadows) and Roy Lee (The Departed, How to Train Your Dragon). The executive producers are Jill Wilfert, Matthew Ashton, Kathleen Fleming, Allison Abbate, Zareh Nalbandian, Jon Burton, Benjamin Melniker, Michael E. Uslan, Seanne Winslow, Matt Skiena and Bruce Berman; and co-producer John Powers Middleton.
The creative filmmaking team includes cinematographer Pablo Plaisted, production designer Grant Freckelton, editors David Burrows and Chris McKay, and composer Mark Mothersbaugh. Emmy Award winner Chris McKay (Robot Chicken) also serves as animation co-director.
The LEGO Movie is a Warner Bros Pictures Presentation, in association with Village Roadshow Pictures, in association with LEGO System A/S, a Vertigo Entertainment/Lin Pictures Production. It will be distributed by Warner Bros. Pictures, a Warner Bros. Entertainment Company, and in select territories by Village Roadshow Pictures.
The LEGO Movie Prize Pack Release and Indemnification:
By entering the sweepstakes, entrants release and hold harmless Warner Bros. Entertainment Inc. and each of its respective parents, divisions, affiliates, subsidiaries, agents and advertising agencies (collectively,  "WBEI" ) from and against any and all losses, damages, rights, claims, and actions of any kind arising in whole or in part, directly or indirectly, from the sweepstakes or participation in any sweepstakes-related activity (including without limitation the removal from the site of, or discontinuation of access to, any materials), or resulting directly or indirectly, from acceptance, possession, use, or misuse of any prize awarded in connection with the sweepstakes, including without limitation personal injury, death, and/or property damage, as well as claims based on publicity rights, defamation, and/or invasion of privacy.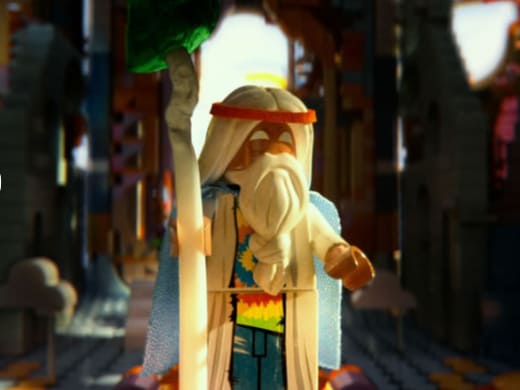 Limitation of liability:
In no event will the WBEI be responsible or liable for any damages or losses of any kind, including without limitation direct, indirect, incidental, consequential, or punitive damages, arising out of any access to and/or use of the sweepstakes site, the downloading from and/or printing material downloaded from the sweepstakes site, the removal from the sweepstakes site of, or discontinuation of access to, any materials, or the acceptance, possession, use, or misuse of, or any harm resulting from the acceptance, possession, use or misuse of, or participation in, any prize awarded in connection with the sweepstakes. Without limiting the foregoing, the sweepstakes, all prizes, and all materials provided on or through the site "are provided as is" without warranty of any kind, either express or implied, including without limitation the implied warranties of merchantability, fitness for a particular purpose, and non-infringement.