The Man of Steel has gotten his own poster for The LEGO Movie as Warner Bros. has unveiled its Superman one-sheet for the highly anticipated movie that hits theaters February 7. And who should be voicing the superhero from Krypton in the Phil Lord and Chris Miller (21 Jump Street, Cloudy with a Chance of Meatballs) movie? Why, it's Channing Tatum!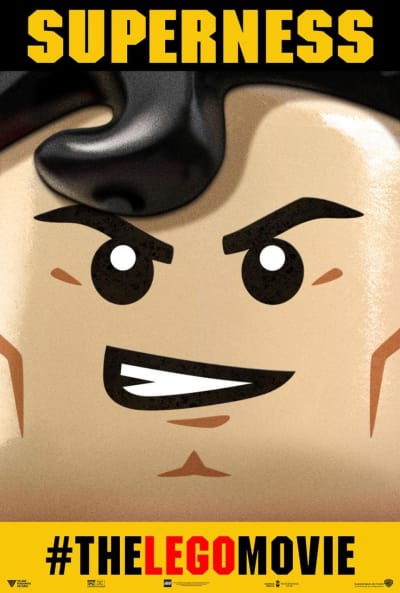 Tatum could not be better cast as the voice of Superman, well, that and Will Arnett as Batman. And judging by that The LEGO Movie trailer, this should be one wild ride.
Chris Pratt voices the main character, an everyday guy who is mistaken for "the one" who can save us all. Instead of stepping down from the title, he does his best to embrace it, and winds up on the adventure of a lifetime. Of course, having Superman, Batman and Wonder Woman all on board to help doesn't hurt at all!