Movie Fanatic and Fandango are partnering to send one lucky family to see The LEGO Movie when it hits theaters February 7. Fandango has created collectible The LEGO Movie themed gift cards, only available at Target, and Movie Fanatic is helping celebrate by giving one family a card good for four tickets to see the first ever film based on the wildly popular toys!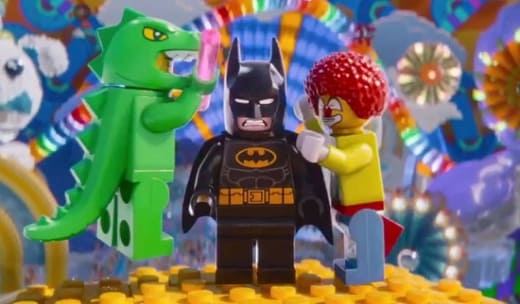 As one can see from The LEGO Movie trailer, the film is not only a big screen story utilizing some of the famed toy company's most famous characters and worlds, it's a visual marvel that is as thrilling as a Michael Bay movie and as funny as comedies come!
Chris Pratt stars as Emmet, a LEGO figurine with the greatest of outlooks on the world, even if he is a little lonely. Through a series of events, he gets sucked into the effort to save the world from utter destruction at the hands of Lord Business (Will Ferrell). Along the way, Pratt's Emmet gets help from Wyldstyle (Elizabeth Banks), Batman (Will Arnett), the wizardly Vitruvius (Morgan Freeman) and even Superman (Channing Tatum) and Green Lantern (Jonah Hill).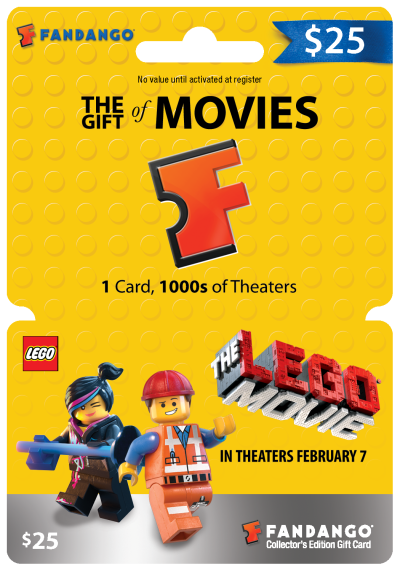 To enter, use the widget below to enter on Facebook or Twitter. There are three unique ways to enter, and by entering all three ways you can increase your chance at winning! We will select our winner at random on February 3, so enter now!