The Purge sequel that was recently green lit now has a title. The follow-up to the wildly successful film that starred Ethan Hawke will be called The Purge: Anarchy. Given what we saw in that first film, that is utterly perfect.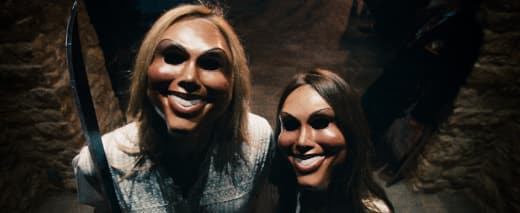 As we stated in our The Purge review, writer-director James DeMonaco had the most original of ideas about a world where crime has all but disappeared. That is largely due to the fact that one night a year… crime is legal. People just kind of get it out of their system, so there is no need to kill or rob the rest of the calendar year! DeMonaco will be back for the sequel that is expected later in 2014.
So far the cast that has been announced for The Purge: Anarchy includes Frank Grillo, Zach Gilford, Michael K. Williams, Carmen Ejogo and Kiele Sanchez.
Word is a trailer is coming quite soon!