Hot on the heels of last week's release of the Veronica Mars trailer, Warner Bros. has released the film's first poster and the tagline says it all: "She Thought She Was Out." Kristen Bell is back as Veronica Mars, a role she originated on TV, and it looks like she is back in the sleuthing business.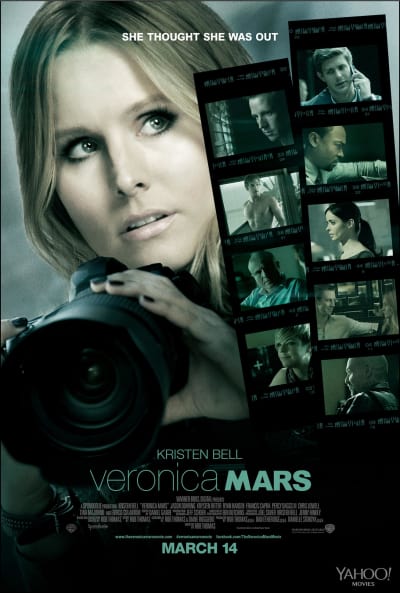 Mars has graduated from law school and had put helping her father and his private eye business behind her. But, she gets called back to her hometown of Neptune when her ex is charged with murder. She must pick up her camera once again and hide out to uncover the truth in what appears to be one heck of a frame job.
Veronica Mars is directed by creator Rob Thomas, and stars Jason Dohring, Chris Lowell, Krysten Ritter, Chris Lowell, Percy Daggs III, Tina Majorino, Francis Capra, Ken Marino and of course Enrico Colantoni is back as Veronica's dad.
Look for Veronica Mars to swing back into action on March 14.