One thing kind of fell through the cracks when it came to the announcement that J.J. Abrams and Lawrence Kasdan would be taking over writing duties for Star Wars: Episode VII.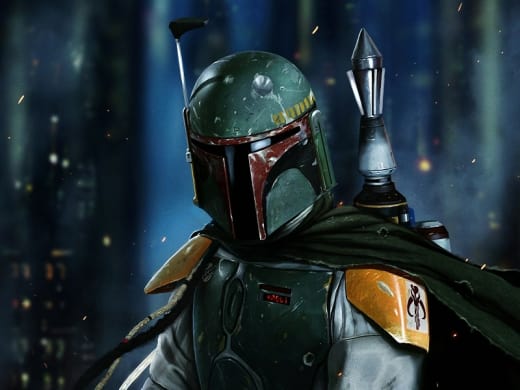 And that was that Kasdan was the lead screenwriter for those Star Wars stand-alone movies that were set to focus on individual characters in the in-between years between Star Wars Episode VII, VIII and IX.
During a 24-hour AMC Movie Talk marathon to raise money for the Philippines after a typhoon caused serious damage to the island nation, Jon Schnepp (director of Metalocalypse and Star Wars insider) let it slip that a Boba Fett movie would be the first one coming down the pike and that Kasdan was still writing it.
"I know they haven't announced it," he said on the broadcast. "One of those one-shots is Boba Fett. I know. I know for a fact. I will never reveal my source, but it is the one written by Lawrence Kasdan."
Well, there you have it, and it confirms what we thought would be the first one-shot. As for the others… we're thinking one has to be an origins story for Han Solo. How's that sound?!