Kevin Costner is back in action, and to celebrate, Movie Fanatic is presenting an exclusive giveaway with a trio of swag gifts and a $25 Fandango gift card!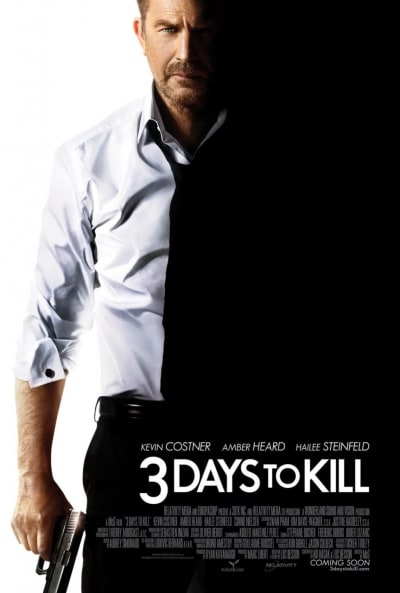 As seen in the 3 Days to Kill trailer, Costner is a CIA assassin who is pulled back into service for one last job by a superior, played by Amber Heard. Of course nothing goes as planned.
The film is from Luc Besson (The Fifth Element, The Professional) and takes place in the filmmaker's hometown of Paris. Besides its gorgeous landscape, it also features great performances by Costner, as well as Hailee Steinfeld as his estranged daughter who he gets close to throughout the movie.
Our winner will receive that $25 Fandango gift card, as well as 3 Days to Kill sunglasses, a tin of mints and a 3 Days to Kill t-shirt.
To enter, use the widget below to enter on Facebook or Twitter. There are three unique ways to enter, and by entering all three ways you can increase your chance at winning!
Also to celebrate Costner's return to action, we've compiled our favorite Costner films. Click through to see what made the list!