Academy Awards Announces Full Presenters List: Star-Studded!
by Joel D Amos at . Updated at . Comments
The Academy Awards has released its full list of presenters for its annual night that celebrates the best in film. The big show is only days away! By the time the evening closes on March 2, we will know who our big winners are.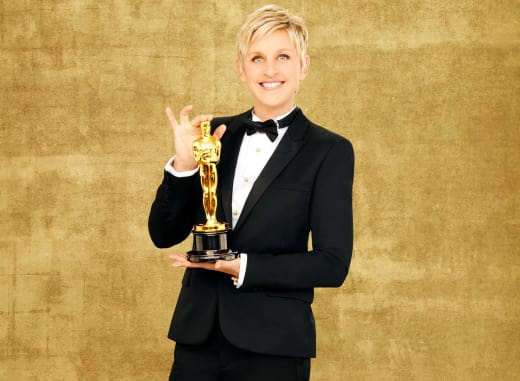 As soon as the Oscar nominations were announced, the speculation began. With Gravity and American Hustle leading the way with 10 nominations each, they have to be the front-runners. But, don't count out 12 Years a Slave!
Check out our Oscar Watch column for more analysis and we will make our annual predictions live on February 27 where we even pick the hard-to-choose categories… all to give our readers a leg up on the competition with your annual Oscar pools!
Among the highlights for us on this presenters list are Harry Potter star Emma Watson, Indiana Jones himself Harrison Ford and a Se7en reunion of Brad Pitt and Kevin Spacey!
The 46 2014 Oscar Presenters:
Amy Adams
Kristen Bell
Jessica Biel
Jim Carrey
Glenn Close
Bradley Cooper
Penélope Cruz
Benedict Cumberbatch
Viola Davis
Daniel Day-Lewis
Robert De Niro
Zac Efron
Sally Field
Harrison Ford
Jamie Foxx
Andrew Garfield
Jennifer Garner
Whoopi Goldberg
Joseph Gordon-Levitt
Anne Hathaway
Goldie Hawn
Chris Hemsworth
Kate Hudson
Samuel L. Jackson
Angelina Jolie
Michael B. Jordan
Anna Kendrick
Jennifer Lawrence
Matthew McConaughey
Ewan McGregor
Bill Murray
Kim Novak
Tyler Perry
Brad Pitt
Sidney Poitier
Gabourey Sidibe
Will Smith
Kevin Spacey
Jason Sudeikis
Channing Tatum
Charlize Theron
John Travolta
Christoph Waltz
Kerry Washington
Emma Watson
Naomi Watts
How will Oscar do this year? It's rare, but sometimes not so well.
Click through and check out our 11 Oscar mistakes!