Anna Kendrick Done Singing After Pitch Perfect 2: Musicals Are "Hard!"
by Joel D Amos at . Updated at . Comments
Anna Kendrick has been an actress who has made all the right moves since starting out -- from taking a supporting role in the Twilight Saga to her Oscar-nominated turn in Up in the Air opposite George Clooney. But, who could ever have predicted that it would be her role in the film that gave us those stellar Pitch Perfect quotes that would make her a huge star?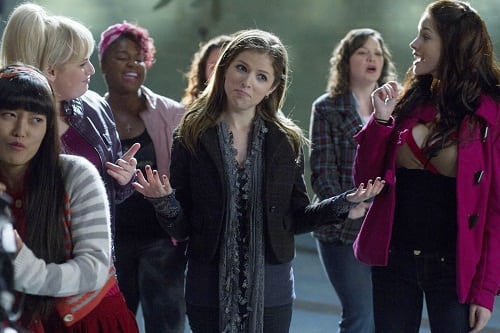 Kendrick not only exploded, thanks to acting in Pitch Perfect, but she became a hit singer with her track from the film -- Cups -- becoming a smash single that stayed on the music charts for months!
After Pitch Perfect, the musical offers came fast and furious at Kendrick (and she took two of them). Now, she says in a recent interview with Yahoo, who could say no to what was being offered? But with the announcement of Pitch Perfect 2, she may be done singing for a while.
"I never want to sing again, honestly. It's hard as (expletive). The Pitch Perfect sequel is going to be fine, ten girls have to be able to sing the songs so it's going to be fine, but doing The Last Five Years and then Into the Woods straight away, I was like, I don't want to have to think about my voice so much. I want to be able to drink beer whenever I want," Kendrick said.
"Honestly, after Pitch Perfect I wouldn't have ever wanted to do a musical. I would have intentionally tried not to do a musical, but when it's The Last Five Years and Into the Woods, you can't really say no."
Don't miss Kendrick's surprisingly angelic voice and watch Pitch Perfect online!
And click through and see what other notable movie musicals we like besides that film whose name impeccably captures how good it is… Pitch Perfect!