Avatar Sequels: James Cameron Says He Is In "Early Stages"
by Joel D Amos at . Updated at . Comments
James Cameron is busy with those Avatar sequels, that much we know. But, exactly where is he in the process?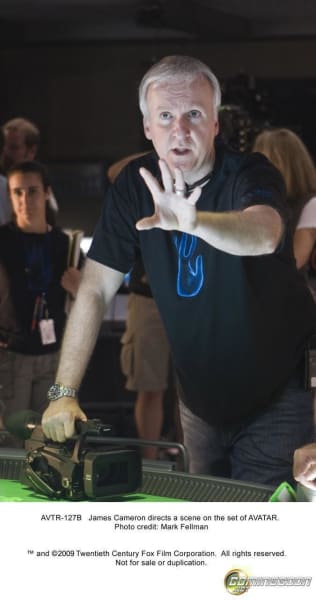 "We're still in the early stages. Right now we're developing the software. I'm writing the scripts. We're designing all the creatures and characters and the settings. So, I'm not actually directing yet, but I'm doing all the other creative processes that lead up to that," Cameron said in an interview with RTL. "It's going very well. I think it's going to be spectacular."
When it comes to what to expect, Cameron promises that the world first shown described in those Avatar quotes will be greatly expanded, yet the conflict will be quite similar to the first film.  
"You'll see new worlds, new habitats, new cultures. The primary conflict between the human view kind of dominating nature and the Na'vi view of being integrated into nature is the same, but it manifests itself in very different ways," Cameron said.
And when you think about it, Cameron has created a world that could go in any number of directions. "That's the great thing about Avatar, it's such a rich world, I can explore any theme or any idea that I want. Once you've got the characters that an audience loves, it's great to surprise them and make changes and turns that they don't expect," Cameron said.
And with Sam Worthington and Zoe Saldana signed for all three Avatar sequels, he has those characters locked in. "You don't have to spend so much time of the movie setting up all that stuff, because the audience will remember from the previous film."
The first Avatar sequel will hit theaters in December of 2016, so until then, why not watch Avatar online?