Avengers Age of Ultron: Elizabeth Olsen on "Different" Scarlet Witch Costume
by Joel D Amos at . Updated at . Comments
The response to the casting by director Joss Whedon of Elizabeth Olsen as Scarlet Witch has been pretty universal in praise. As Avengers: Age of Ultron starts its production schedule, Olsen talked about what fans can expect… from her costume.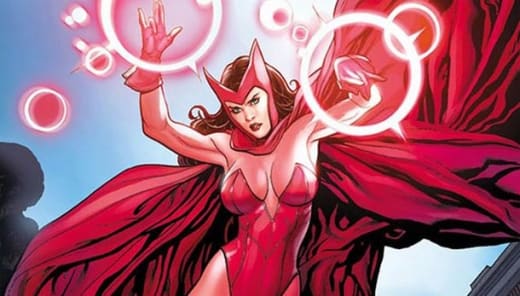 And no, it's not like it is in the comics. After all, Olsen says, that would not be practical. "I don't think Joss ever would have hired me, honestly, if he wanted me to wear those outfits. I am not a professional athlete and nor am I a model," Olsen said to Superhero Movie News.
"Wearing those costumes wouldn't be fun for anyone who wasn't those things. He already had a different idea. It respects and involves the comic book character, but it's different -- more rooted. It's for someone today. If someone walked around wearing what she wore in the comics, people would stop and say, 'What the hell… she thinks she's a superhero!'"
Avengers: Age of Ultron features the return of some of our favorite superheroes as they battle James Spader as Ultron… the ultimate Avengers foe!
Need to get caught up on the magic of the first film… watch The Avengers online!