Back to the Future Meets Reality: Marty McFly Power Laces Coming Soon!
by Joel D Amos at . Updated at . Comments
Hello, McFly! You know... it was much more than Back to the Future quotes that had us so crazy about the iconic trilogy.
Michael J. Fox was impeccably cast as Marty McFly and the way he rode that skateboard and then the hover board in the future had us wanting to ride like him.
Now, prepare to be amazed!
Nike has announced that those power laces that had McFly velcro-ing up his shoes in a flash… will be a reality next year!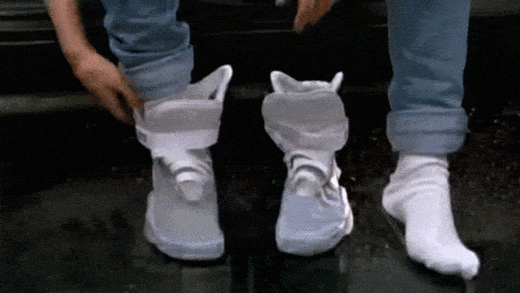 Fox became a superstar with the legendary movie, and it spawned many a pop culture iconic moment… like those power laces!
See what we're talking about and watch Back to the Future online and stay tuned to find out how you can get your very own part of movie history soon.