The British equivalent of the Academy Awards were handed out, and Steve McQueen's 12 Years a Slave took Best Picture. The film also scored a BAFTA for Best Actor as the film's lead, Chiwetel Ejiofor, won his nation's top honor for an actor.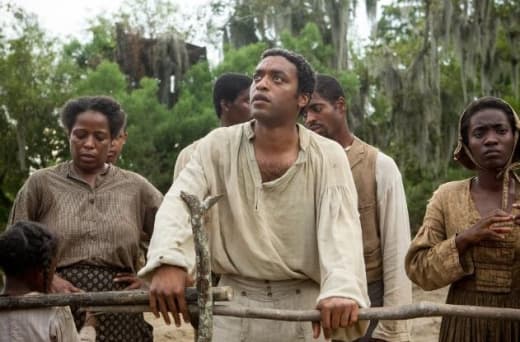 Best Director went to Alfonso Cuaron for Gravity, all but assuring that he will take home the same prize at the Oscars.
Best Actress was hardly a surprise given that Cate Blanchett has been sweeping the awards season for her role in Woody Allen's Blue Jasmine. It is a mesmerizing performance worthy of all the awards... see what we mean and watch Blue Jasmine online.
In what was a huge surprise, the man who came from out of nowhere, Barkhad Abdi, won for Best Supporting Actor for his work opposite Tom Hanks, as you can see when you watch Captain Phillips online.
Best Supporting Actress went to Jennifer Lawrence for American Hustle. That too was a surprise since it seemed like Lupita Nyong'O would win for 12 Years a Slave, as the film won Best Picture and Best Actor. But, like here in the U.S., those Brits sure love Lawrence.
The full list of 2014 BAFTA Winners:
Best Picture – 12 Years a Slave
Best Director – Alfonso Cuaron, Gravity
Best Actor – Chiwetel Ejiofor, 12 Years a Slave
Best Actress – Cate Blanchett, Blue Jasmine
Best Supporting Actor – Barkhad Abdi, Captain Phillips
Best Supporting Actress – Jennifer Lawrence, American Hustle
Best Adapted Screenplay – Philomena, Steve Coogan and Jeff Pope
Best Original Screenplay – American Hustle, Eric Warren Singer and David O. Russell
Best Cinematography – Gravity, Emmanuel Lubezki
Best Documentary – The Act of Killing
Best Animated Feature – Frozen
Best Music – Gravity, Steven Price
Best British Film – Gravity
Best Editing – Rush
Best Production Design – The Great Gatsby
Best Costume Design – The Great Gatsby
Best Sound – Gravity
Best Visual FX - Gravity
Best Hair & Make-up – American Hustle
Best British Short, Live Action – Room 8
Best British Short, Animation – Sleeping with the Fishes
Outstanding British Debut – Kelly & Victor
BAFTA Rising Star – Will Poulter