Batman vs. Superman: Producer Dishes "Evolution of Batman"
by Joel D Amos at . Updated at . Comments
As Batman vs. Superman is set to begin production in Michigan any week now, expectations could not be higher. Matt Damon saw the Batsuit and is psyched for his buddy Ben Affleck to be Batman.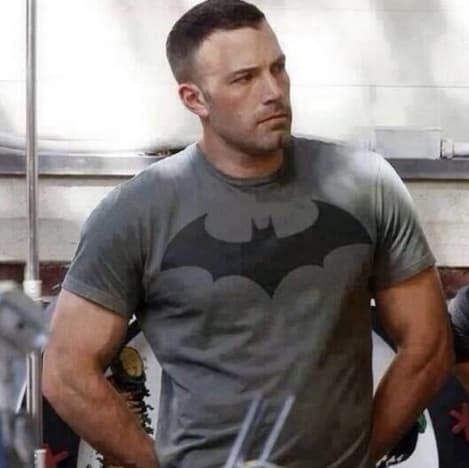 When the film's producer Michael Uslan recently talked about the upcoming project, he addressed the backlash against Affleck taking on the Dark Knight and reminded us of another time when another actor was cast as Batman and the backlash he had.
Only time has shown, we adored Michael Keaton's Batman! Heck, he delivered that iconic line, "I am Batman!"
Producer Michael Uslan was talking to EP Daily and filled in a few blanks as to why Affleck will be great and how hindsight will prove the recent Oscar winner for Argo will go down as one of the greats.
"Its a chance for a new direction, and it's going to be something that people I think will be just so excited about," he said. "It's so interesting to see the evolution for everybody involved and to see the evolution of Batman."
Uslan was part of the casting process that brought in Affleck. He saw the various actors who read for the part and has a unique take on why Affleck is a perfect Batman. And he knows… he was there when fanboys erupted at the naming of Michael Keaton as Batman. "I could envision the posters: 'Mr. Mom is Batman,'" Uslan said of response to Keaton's casting.
"But then he (Tim Burton) explained his vision. He had a vision, and he was right. This is all about Bruce Wayne. It's not about Batman. It's all about Bruce Wayne."
Well, there you have it. Affleck would make a great Batman, because he will make a great Bruce Wayne.
"[In Batman vs. Superman] Bruce Wayne, maybe in his mid-forties -- what's he going to be feeling? What's he going to be thinking? What does he have on his plate to deal with? I just couldn't be more excited about it," Uslan added.
Again going back to the casting of Keaton, Uslan reminds us of something truly important. "[When audiences] actually went to see the movie they never wanted anyone else to play Batman, never."
Think we'll have the same reaction to Affleck?
Until we get to see it… enjoy these brilliant Batman quotes, including Keaton's franchise-setting classic!