Skyfall will be one tough act to follow. But, Bond 24 (its title for now) does have several things going for it, Skyfall director Sam Mendes and screenwriter John Logan are both back, as is the man with the license to kill, Daniel Craig.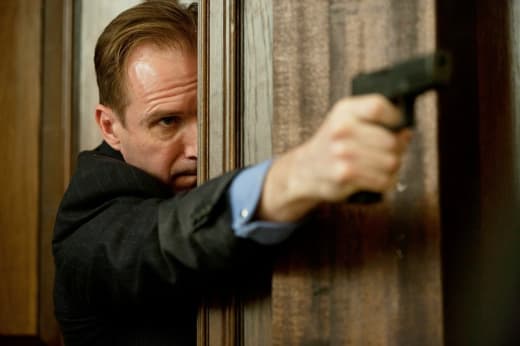 And another thing we're looking forward to is the full movie debut of Ralph Fiennes as M. We'll miss you, Judi Dench, but Fiennes will bring something truly extraordinary to the role. As we saw in Skyfall, he can handle a gun and get in the action, which might be a nice layer to add to the role.
Speaking of Fiennes, he let us know when we can at least start to expect the next installment of James Bond. "It's meant to start shooting in October," he told MTV News. We also know that the film is set to be released in the UK in October of 2015 and in the U.S. in November. The Brits get to have him first, after all… he is theirs!
While we wait for Bond 24, let's recall our first visit with Craig as Bond, and watch Casino Royale online.